Are Pledging to Reduce and Avoid New Plastics Used in Our Packaging Materials. Target: 80%  Reduction Within 8 Years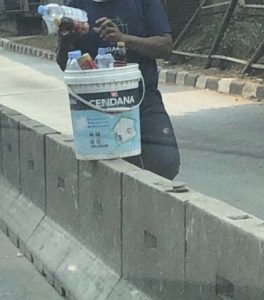 We were among the last, if not the last manufacturer to convert to plastic packaging for some of our products in 2017.  In Indonesia the trend to switch from traditional tin to plastic packaging started in 2012 when one of the largest global players converted to plastic packaging.   Others followed.   We resisted for as long as the market would allow us.
We now want to lead the effort to migrate out of plastics by avoiding it where possible and reducing it when it is not.  The challenges are many, and the trend will not reverse overnight.
---
The Challenges To Reduce Plastics Use Are Many:
Poor inventory handling and transportation in our downstream supply chain can cause dents and scratches on tin packaging.  That affect salability of products on store shelves.  Plastics avoid this problem.
Indonesia's humid climate make tin packaging susceptible to rust.  Plastics avoid this problem.
There are very few collection centers, especially outside of the major cities.
There are even fewer recycling centers for plastics.
Recycled plastics have uneven colors, and some consumers perceive color imperfections as a sign of a low quality product.
---
Our Packaging Plastics
All the plastic packaging material we now us is Polypropylene (PP) , a thermoplastic polymer with the recycling symbol of 5. It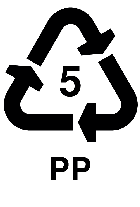 is considered a high quality plastic because it is  is strong, flexible, has  high resistance and is a moisture barrier.  PP is considered food-safe, and is commonly used in packaging yogurt, dips, plastic cups and baby bottles.
PP is highly coveted by collection centers and recycling facilities, as it is easy to recycle and because it is considered a high-grade material.
---
Repurposing Will Reach Its Limits
Because of the PP durability,  people generally do not dispose depose our plastic cans.  They are effectively "free" container for many people.  We often see plastic paint cans re purposed as planters, cement post anchors, and even used as food containers (which is a terrible idea if the PP container is not new). But we know that at some point re purposing will not be effective.  Other manufacturers also use PP, and eventually everyone will have more containers than they will need.
The Lid Problem
While high quality plastic cans are generally re purposed in many ways, consumers have no use for the lids.  The lids may end up anywhere.
---
How We Foresee Our Planned Reduction
Industry support is needed.  Without the support of other players in the industry our effort may not be very effective.  Other manufacturers have to be willing to take risks we are willing to take.   To address the risks, we will work with APCI (Indonesian Paint Manufacturers Association) to raise awareness and work to reduce plastics in the industry
Changing consumer awareness.  Many consumers and especially shopkeepers prefer plastic packaging because of their durability and ease of handling.  We will launch awareness campaigns on our social media, but hope to public awareness campaigns and educational initiatives.  Without a greater awareness avoid plastics and returning to traditional tin packaging will be difficult
Improvements in plastics packaging technology will be important.   We are working with vendors, both domestic and international ones, to evaluate thinner, lighter plastics to reduce the tonnage used.
Our vendors are working to add up to 15% recycled PP for the cans they manufacture for us.  They have completed tests, but have difficulty sourcing sufficient stock because collection facilities are few PPs are still not recycled enough
We will avoid using plastics in some cases.   We will re-introduce better tin packaging whenever we can.  Tin is fully recyclable and there many collection centers to recycle metals.
---